Warner Bros. Rutles Releases in the UK
The LP issued in the United Kingdom (Warner Bros K56459) is almost identical to its United States counterpart, with just a few small differences.
---
In the UK issue, the booklet inside, which details the history of the group, has no song publishing information wherever lyrics are quoted.
---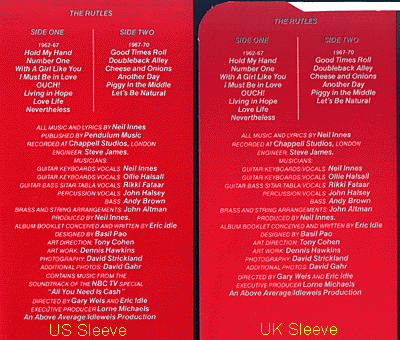 As is typical for the UK, the inner record sleeve is printed on a thicker, sturdier stock with rounded corners. It opens on the top, whereas the US sleeve opens on the side. The UK sleeve also omits any mention of "All You Need Is Cash."

I'm still on the look-out for a UK cassette and 8-Track (if they exist), so I don't what variations they may have.
---